We offer both Online and Downloadable Internal Auditor Training. 
This is more than just ISO certification-related presentations – we've created interactive training modeled after the Certified Lead Auditor Program. You will audit a mock company, and discuss the findings with the students. This kit includes Auditing notes, Work Instructions, Corrective/Preventative Action logs, CAPA Requests, etc.
Use this training course to train your auditors and give them practice with each step of the audit process. Use it over and over within your organization.

This complete training package provides you with the course content and information you need to present an interactive training for your ISO 9001 Internal Audit Team. Exemplar Global Compliant

You don't want to cut corners with audits – buy a complete solution! Need an Internal Audit Checklist? Buy our Internal Audit Checklist together with Internal Auditor Training Materials and save.

**Now Available! ISO 9001:2015 Internal Auditor Online Training.
The training course is really two parts – to give the students a thorough understanding of the internal auditing process:
The training course covers the ISO 9001:2015 Standard, gives the students a chance to work with it and get familiar with the requirements.
It then guides the students through the audit process of a mock company. They will prepare an audit plan, conduct opening meetings, audit documents, and records, document their findings, hold a closing meeting and write the audit report.
Your Trainer will have everything they need to present the ISO training.
The agenda for the training course looks like this:
Guide to Internal Auditing PowerPoint (15 min). This section outlines the basics of auditing as a foundation
Types of Audits
Why Audit?
Who Can Audit?
How to perform an Internal Audit
Review of the ISO 9001:2015 Standard (45 min). This section reviews the standard, to help understand its structure. Copy of ISO 9001 Standard is NOT included. Buy Copy of Standard
Exercise: Is it a Requirement? (Get familiar with the standard)
Requirements of ISO 9001:2015 PowerPoint (3 hours). This section covers a clause by Clause Review of the ISO 9001 Standard
The Process Model/Process Approach
What are the requirements of ISO 9001:2015?
Exercise: Find the Requirement (Tests comprehension)
Steps of an ISO 9001 Internal Audit PowerPoint (allow 4-8 hours). This section covers a complete audit of a mock company (Quality Tool, Inc.). The instructor has a detailed guide to the non-conformances in the QMS for grading.
Scheduling the Audit
Planning the Audit
Opening Meeting

Audit 5.2 Quality Policy
Audit 8.1 Operational planning and control
Audit 8.2 Customer Related Processes
Audit 8.4 Control of External providers
Audit 10.2 Nonconformity and Corrective Action
Audit 9.3 Management Review

Auditors Document Findings
Final Audit Report
Closing Meeting
Creating the Audit File
Guide to Internal Auditing PowerPoint (33 Slides)
Requirements of ISO 9001:2015 Standard PowerPoint (131 Slides)
Steps of an Internal Audit PowerPoint (34 Slides)
Comprehensive Trainer's Guide (212 pages)

Includes Detailed Speaker Notes to Accompany PowerPoints
Answer Key for Exercises and Non-Conformance Details

Student Manual (100 pages)

Section for taking notes
Exercises

Case Study Materials for mock company Quality Tool, Inc.

QMS, PO's, Org Chart, and other data from Quality Tool, Inc., a company that needs an Internal Audit from your team.

Internal Audit Forms to conduct the practice audit
Customizable Certificate of Completion
Group Training Record
Includes Technical Support
NOT INCLUDED:
Copies of the ISO 9001:2015 Standard (one copy for each two or three students)
➢Standards are available electronically from http://www.techstreet.org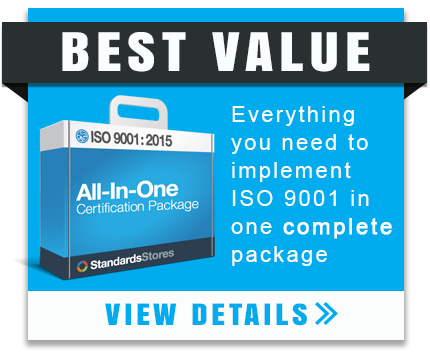 Compare Products
This is part of a complete Internal Auditor solution:
 
Internal Audit Checklist
More Information
Online Internal
Auditor Training
More Information
Online Internal
Auditor Training
With Audit Checklist
Internal Auditor
Training Material
More Information
Internal Auditor
Training Material
With Audit Checklist
Audit Checklist in MS Word
 
 
PowerPoint Training Material
 
 
 
Internal Auditor Online Training
 
 
 
Your Price